University of Iringa UOI Online application 2023/2024: The University of Iringa (UOI) uses online application system (OAS) to receive and process applications for admission in to various UOI programmes. The University of Iringa online application System is linked with Tanzania Commission for Universities (TCU) admission system, National Council for Technical Education (NACTE) and National Examination Council of Tanzania (NECTA) for degrees, certificates and Diploma verification.
UOI Online application is an online database system created and designed by UOI IT department that automate the collection, tabulation and reporting of applicant information to simplify college admission and application process at UOI. The Online application system requires the user/Applicant to have a computer that is connected to the internet enable the user/applicant to access the online application System and make application instantly.
Before using UOI, online application system makes sure one of the following Web Browsers have been installed on your device: Google Chrome, Microsoft Internet Edge, Microsoft Internet Explorer version 7.0 and above, and Mozilla Firefox 3.5 and above.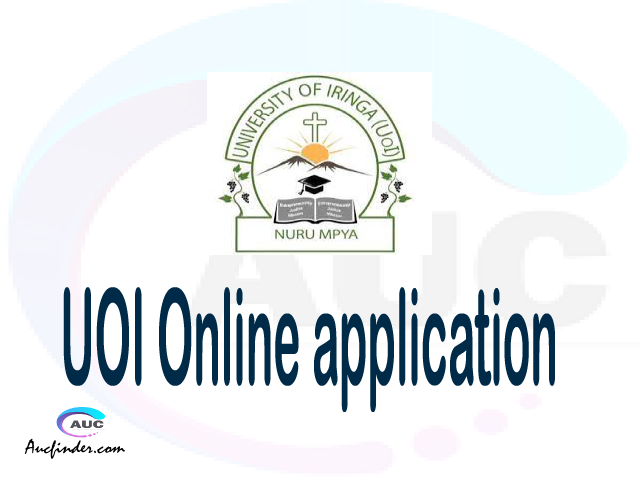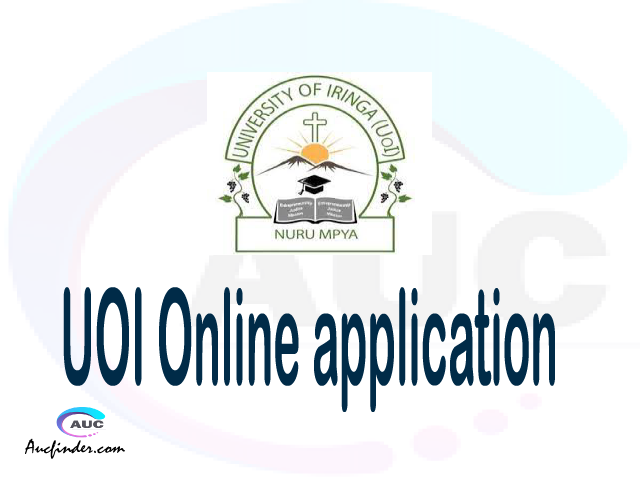 How to Apply for Admission at the University of Iringa
The long-awaited application forms for the University of Iringa (UOI) are finally online. Interested candidates can now access these digital application forms in preparation for their 2023/2024 admissions. The institution welcomes all qualified candidates to enroll for the different undergraduate programs while the portal is still open.
The candidates must know that, the Tanzania Commission for Universities (TCU) has already declared the minimum entry requirements for admissions as well as the application procedure for the 2023/2024 academic year at University of Iringa (UOI). Surprisingly, many potential applicants are still experiencing hardships with UOI online application system even as the deadline approaches soon.
For the November 2023 intake, one is required to submit an application before the deadline. Here are the important things to consider, for one to apply online VIA University of Iringa UOI Online application system.
Choose a study program you want to study
Make sure you meet all minimum requirements
Go to the University of Iringa online application System and make your application
University of Iringa Online application Procedures – UOI online application System
First things first, confirm that you have all the documents that are required by the institution. Remember that your application will be turned down automatically in the event that you accidentally fail to present all the necessary documents. You can now submit your application at the UOI portal using the following procedure.
Start your application by creating a personal account with UOI Admission portal before selecting a course and submitting your form. Ensure you meet UOI application requirements, which are:
A valid email address
An active phone number
Payment receipt number
Registration and UOI login process. If you are already registered at the UOI -admission portal, you can now proceed with your application by first logging into the website. Provide your username, password for successful login to send your application or check your admission status or reapply. After submitting your application, wait for UOI to verify your application.
Admissions Procedures
Applicants are required to apply directly to the University through an online application portal available at www.olas.uoi.ac.tz  or fill application form found on our university website www.uoi.ac.tz and sent to:
Admissions Office,
University of Iringa,
P.O.Box 200, Iringa
Tanzania.
Email: admissions@uoi.ac.tz
Admissions Team
The Admissions team will be presented with short-listed candidates, by the senior admissions Officer. The final approval for admission will be granted by Senate. Candidates who do not meet the qualifications for admission as stated in the admissions guidebook will be notified after application through their application account. Approved students are required to obtain joining instruction found at the admissions office or download from their application account for prior preparation that will be accompanied with joining instructions and fess structure.
Transferring Students
The student who wishes to transfer from one university to another or from one program to another are allowed at the University following the procedures under Tanzania commissions for Universities (TCU). Students will be required to adhere to all regulations including submissions of confidential report and release letter from the Institution the candidate was previously admitted. Transfer due to discontinuation, disciplinary or poor academic performance will not be accepted.
International Students
The University understands the importance of diverse cultural experiences to a growing nation like Tanzania. International students are admitted if they have qualifications required with Tanzanian Education system. The university will provide all necessary support to them in order to meet the required standards.
Registration.
Selected Students can only be registered after paying the required fees as stipulated in the University fees structure. The deadline for registration for all students will be TWO weeks from date of opening the university. A student who fails to register at the beginning of the semester in the time stipulated will lose the right to register for that semester.
The University requires all new students to attend a mandatory orientation program conducted from the first week of opening the University. The program will introduce all new students to the University's campus, university's life, facilities, staff, rules and regulation during their stay at the University.
Documents required for Registration
Original admission letter
Original Academic certificates (Form four, Six, NTA level 4(Certificate), Diploma certificates and its AVN, Bachelor Degree Certificate and Transcripts.
Equivalent certificate from NECTA for those who obtained their education outside Tanzania
Birth certificate.
Medical Examination Report
Passport if the applicant is a foreign student and other documents relevant to the processing of residence/study permits
Evidence of payment of Tuition fees.
Contact Info
University of Iringa, P.O Box 200, Iringa, Tanzania
Hotlines:
| | |
| --- | --- |
|  +255743 802 615  / | +255677 048 774 |
|  +255745 841 055 / | +255716 183 765 |
Email: uoi@uoi.ac.tz or admissions@uoi.ac.tz
For more details on how to send your application online via University of Iringa online application system please follow this link