Jordan University College JUCO Online application 2023/2024: The Jordan University College (JUCO) uses online application system (OAS) to receive and process applications for admission in to various JUCO programmes. The Jordan University College online application System is linked with Tanzania Commission for Universities (TCU) admission system, National Council for Technical Education (NACTE) and National Examination Council of Tanzania (NECTA) for degrees, certificates and Diploma verification.
JUCO Online application is an online database system created and designed by JUCO IT department that automate the collection, tabulation and reporting of applicant information to simplify college admission and application process at JUCO. The Online application system requires the user/Applicant to have a computer that is connected to the internet enable the user/applicant to access the online application System and make application instantly.
Before using JUCO, online application system makes sure one of the following Web Browsers have been installed on your device: Google Chrome, Microsoft Internet Edge, Microsoft Internet Explorer version 7.0 and above, and Mozilla Firefox 3.5 and above.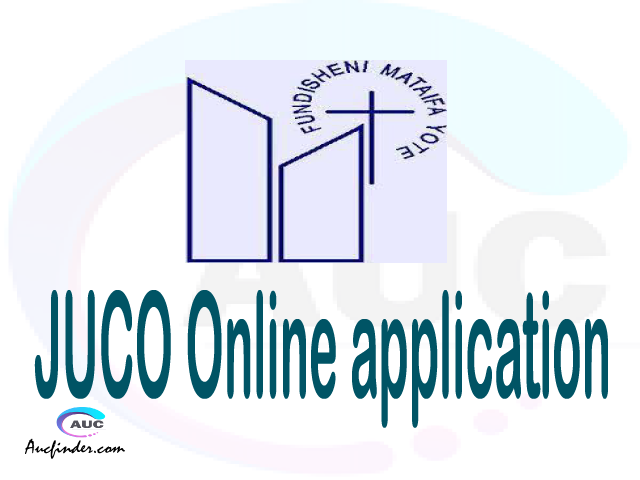 How to Apply for Admission at the Jordan University College
The long-awaited application forms for the Jordan University College (JUCO) are finally online. Interested candidates can now access these digital application forms in preparation for their 2023/2024 admissions. The institution welcomes all qualified candidates to enroll for the different undergraduate programs while the portal is still open.
The candidates must know that, the Tanzania Commission for Universities (TCU) has already declared the minimum entry requirements for admissions as well as the application procedure for the 2023/2024 academic year at Jordan University College (JUCO). Surprisingly, many potential applicants are still experiencing hardships with JUCO online application system even as the deadline approaches soon.
For the November 2023 intake, one is required to submit an application before the deadline. Here are the important things to consider, for one to apply online VIA Jordan University College JUCO Online application system.
Choose a study program you want to study
Make sure you meet all minimum requirements
Go to the Jordan University College online application System and make your application
Jordan University College Online application Procedures 
First things first, confirm that you have all the documents that are required by the institution. Remember that your application will be turned down automatically in the event that you accidentally fail to present all the necessary documents. You can now submit your application at the JUCO portal using the following procedure.
Start your application by creating a personal account with JUCO Admission portal before selecting a course and submitting your form. Ensure you meet JUCO application requirements, which are:
A valid email address
An active phone number
Payment receipt number
Registration and JUCO login process. If you are already registered at the JUCO -admission portal, you can now proceed with your application by first logging into the website. Provide your username, password for successful login to send your application or check your admission status or reapply. After submitting your application, wait for JUCO to verify your application.
The Principal, Jordan Univeristy College (JUCO) invites suitably qualified candidates for admission into various programmes for the academic year 2023/2024.
Applicants are required to apply online through this portal and follow instructions given to complete their applications. Payment can be done via mobile money (M-Pesa, Tigo Pesa and Airtel Money) or directly into JUCO bank account – NMB after getting reference number.
In case of Technical Problems during the application process please contact our IT Staff at 0783 659 567. For issues to deal with courses of study and clarifications of Entry requirements please contact our Admissions office at 0765 660 606 / 0717 781 455 .
Applicants must: Carefully read and understand the Programmes Admission Requirements
DEADLINE :
   August 05, 2021 for Certificate & Diploma   Round I
   August 05, 2021 for Bachelor Degree   Round I
   September 08, 2021 for Masters & Postgraduate Diploma   Round I
   September 08, 2021 for PhD   Round I
Click link to start application: Start Application.
For more details on how to send your application online via JUCO online application system please follow this link